Member of the Board of Directors of OL Groupe, will Tony Parker leave the club after its sale to Textor? The answer of the ex-basketball player fell.
OL will go under the American flag in the coming days. The Rhone club will indeed be sold to John Textor. All that's missing is a Premier League document to complete the sale of theOlympique Lyonnais to the American billionaire. Attracted to the Rhone club by Jean-Michel Aulas, Tony Parker made his mark as a leader with the latter, in order to one day take over from him.
"Tony pretty much ticks all the boxes"had entrusted the leader of Lyon in 2020. The person concerned had also openly shown his interest in the presidency of OL. "The day Jean-Michel wants someone to succeed him, I hope he will be proud if he wants it to be me. Anyway, I'm getting ready. Why not "he announced in October 2021 on Canal +.
OL: Tony Parker is not closing any doors for his future at Olympique Lyonnais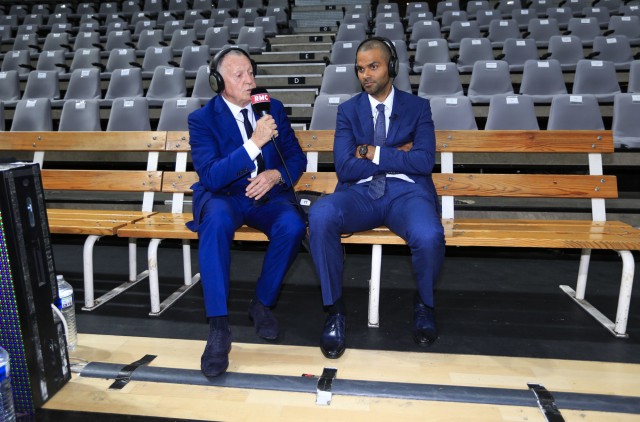 While the transfer of Olympique Lyonnais to John Textor is imminent, the question about the future of the boss of ASVEL Lyon-Villeurbanne arises. And he answered the question, in an interview with the media Company. He does not close any doors about his future within the group. "I'm on the OL board and I don't close any doors"said Tony Parker. "Jean-Michel Aulas took me under his wing, he's my friend, I learn alongside him, I see him as a model in the world of employers. We will see later," he continued.
As a reminder, OL entered the capital of ASVEL in December 2019 and owns 31.67% of the shares of the basketball club. Tony Parker also joined the capital of OL Reign in Seattle (women's football franchise), in parallel with his partnership in international development in China and the United States. As for Aulas, he should remain president of the Rhone club until 2025even after the sale to Textor.