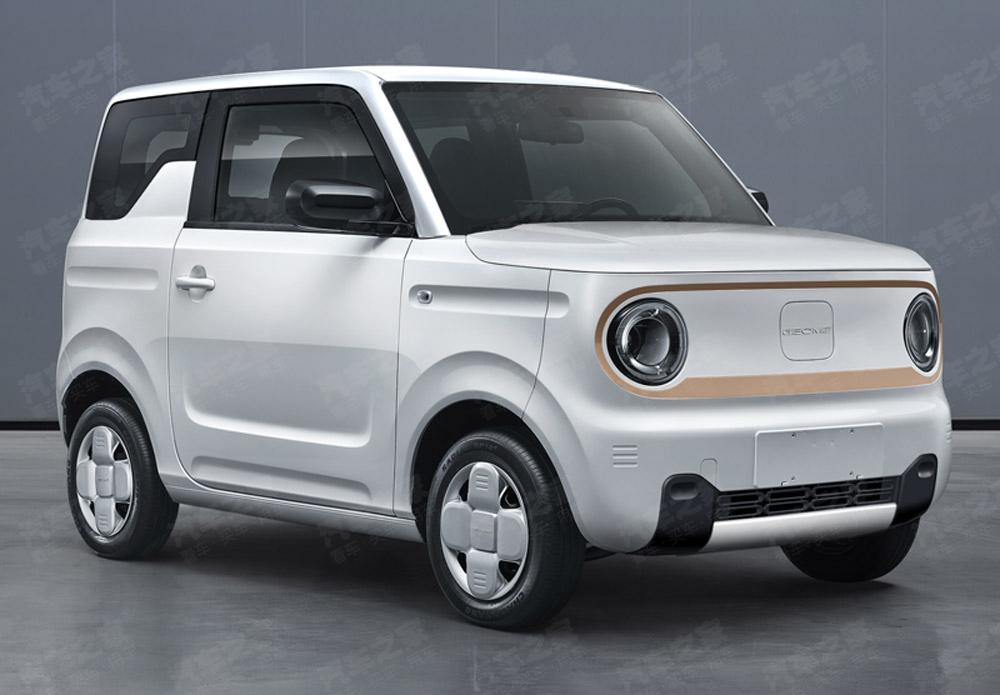 Geely is in turn preparing its replica to the Wuling Hongguang Mini EV. And for the occasion, the name Panda comes out of its boxes. For China only.
With the Hongguang Mini EV, Wuling confirmed his know-how in terms of economical cars, but also his intuition in terms of trends. Because this small electric takes over, twelve years later, from the Hongguang minivan, which remained the best-selling car in China for almost five years and inspired many competitors.
For the electric mini-city car, the competition is on also. Some have chosen a direct copy, like Dongfeng. Others try an approach with a little more personality, adding a friendly side that little Wuling lacks. This new Geely is placed in this perspective. Of course, with a very constrained format in terms of dimensions (3.07 m long, 1.52 m wide for 4 places), the margin remains limited. The shapes are thus quite cubic.

Read also
Drako Dragon, an all-terrain electric coupé with more than 2000 hp

Geely adds a face dominated by large round headlights, a B-pillar like a shark's fin (hello DS 3), a few patterns on the sides… This model is an opportunity to bring out the Panda name. A name already used from 2008 to 2014 for a small city car that already had big sad eyes. This new model will therefore be the Panda Mini, probably under the Geometry brand (renamed Geome on the pictures from the Ministry of Technologies and Information). However, this designation will only be used in China. Which in no way means that this micro-electric will not be exported.
The engine should announce 30 kW. The battery will be of the LFP (Lithium Iron Phosphate) type. It will be provided by Gotion Hi Tech.