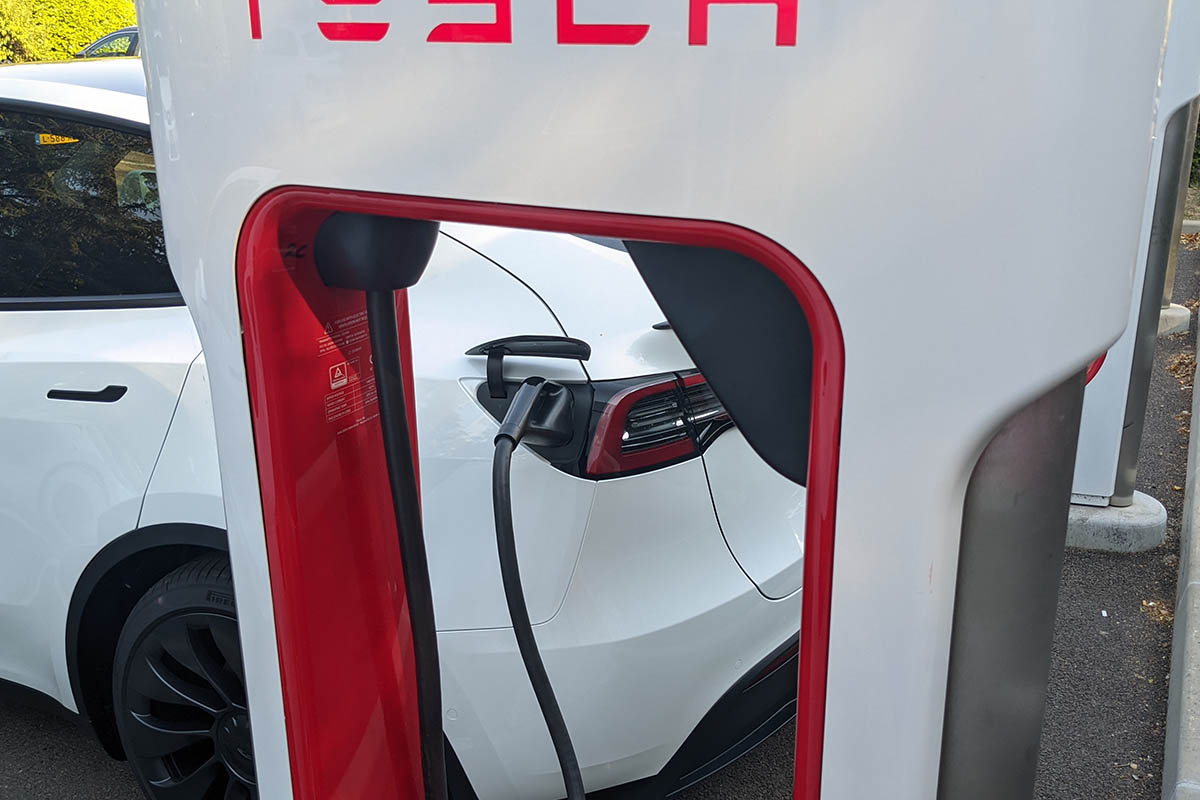 Prices for charging at Superchargers are changing again. And they are now more expensive from 16 to 20 hours!
Since the start of the school year, the prices for charging at Superchargers have changed every month. After a price spike in September, You're here Passing on the rise in electricity prices, they fell again in October.
As a reminder, in September, the price per kWh with the subscription had risen to 67 cents. Last month, it had fallen to 61 cents. Tesla had on this occasion set up a more advantageous price at night, with 53 cents between 10 p.m. and 6 a.m.
Prices changed again this Monday, November 14. The brand has kept the idea of ​​dual pricing, but with an inversion of logic. Now, there is a lower price for a large majority of the day, while the higher price corresponds to a peak consumption hour. That is from 4 p.m. to 8 p.m.

Read also
Why Tesla unveils plans for its charging socket and asks other manufacturers to adopt it

Tesla wants to encourage drivers to charge outside this window, as temperatures drop and raise fears of a lack of electricity at the end of the day. The price per kWh with a subscription between 4 and 8 p.m. is thus 66 cents. The rest of the day is 59 cents.
For customers without a subscription, the time slots are the same, but the prices are logically higher. The kWh costs 70 cents from midnight to 4 p.m., then from 8 p.m. to midnight, and 78 cents between 4 and 8 p.m.