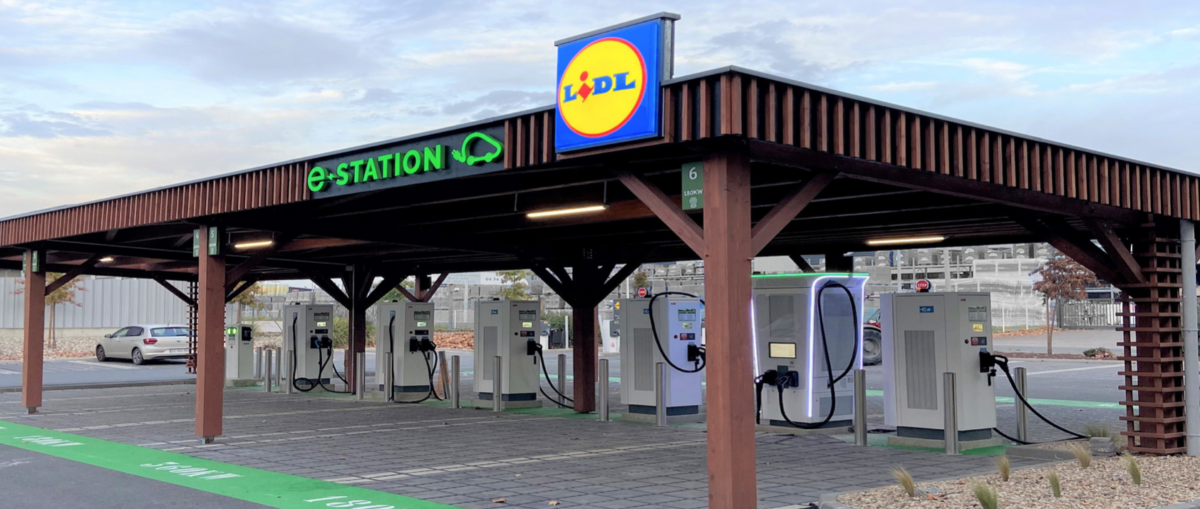 Lidl's first e-station will be inaugurated on November 21. Three others will be before Christmas. Here's where to find them for cheaper super-fast top-ups.
Among the particularities of Lidl, there is the fact of not having bet on the distribution of fuel, which often serves as a loss leader among its competitors. On the other hand, the supermarket chain specializing in low prices will distinguish itself by being the first large-scale retailer to offer "e-stations".
There were already terminals in the car parks, but this time they are large stations solely dedicated to charging electric vehicles. We mentioned a few days ago the imminent opening of the first of its kind, in Villefranche-sur-Saone, north of Lyon. This station will be inaugurated on November 21.
But others will follow very quickly. Between December 5 and 9, three other e-stations will be inaugurated by Lidl. They will be found:
Les Pennes-Mirabeau (Bouches-du-Rhône, the Lidl located near the Plan de Campagne shopping center).
Landivisiau (Finistère, 137 Avenue du Maréchal Foch).
Tourcoing (North, 407 rue de Grand).
Each time, the station has 13 parking spaces for fast or ultra-fast charging. There are thus pitches of 22, 180 and even 360 kW! Lidl's idea is of course to attract customers who will shop in the associated store, but not only.
These stations are open to everyone, 7 days a week. Lidl also wants to attract passing electric vehicle drivers. And the locations are not chosen at random. Example with that of Villefranche, next to an exit of the A6, or that of Plan-de-Campagne, on a very busy Aix/Marseille axis.
If recharging is not offered, Lidl wants to hit hard on the price side in terms of fast recharging. In Villefranche, on the 180 and 360 kW terminals, the kWh costs 40 cents!