The hit film series should have returned with a spin-off starring Margot Robbie in a new lead role.
If it's going to be hard for Disney to revive Pirates of the Caribbean without its main star, one of the new projects is already canceled. In development since 2020, this new film from the license described as a spin-off or a reboot over the past two years is finally nipped in the bud by Disney teams. Margot Robbie who was to embody the new face of the franchise but will finally be satisfied with the film Barbie by Greta Gerwig or even babylon by Damien Chazelle. Indeed, the actress said in an interview with Vanity Fair that the project was no longer relevant.
"We had an idea, we developed it for years, to do something with more women, not just women, but let's say it would have been a more feminine story, and it would have been really cool, but I understood that they (note: the Disney teams) did not want that."
This new branch of the franchise Pirates of the Caribbean could have been inspired by the Redhead character that can be seen in the emblematic attraction of the various Disney parks around the world. This woman originally auctioned off in the original version of the attraction was elevated to a strong female character after a change across all of the parks to better align with the values ​​of our times. Unfortunately, this Pirates of the Caribbean more feminine will never see the light of day and the franchise intends to stay the course on its usual recipe.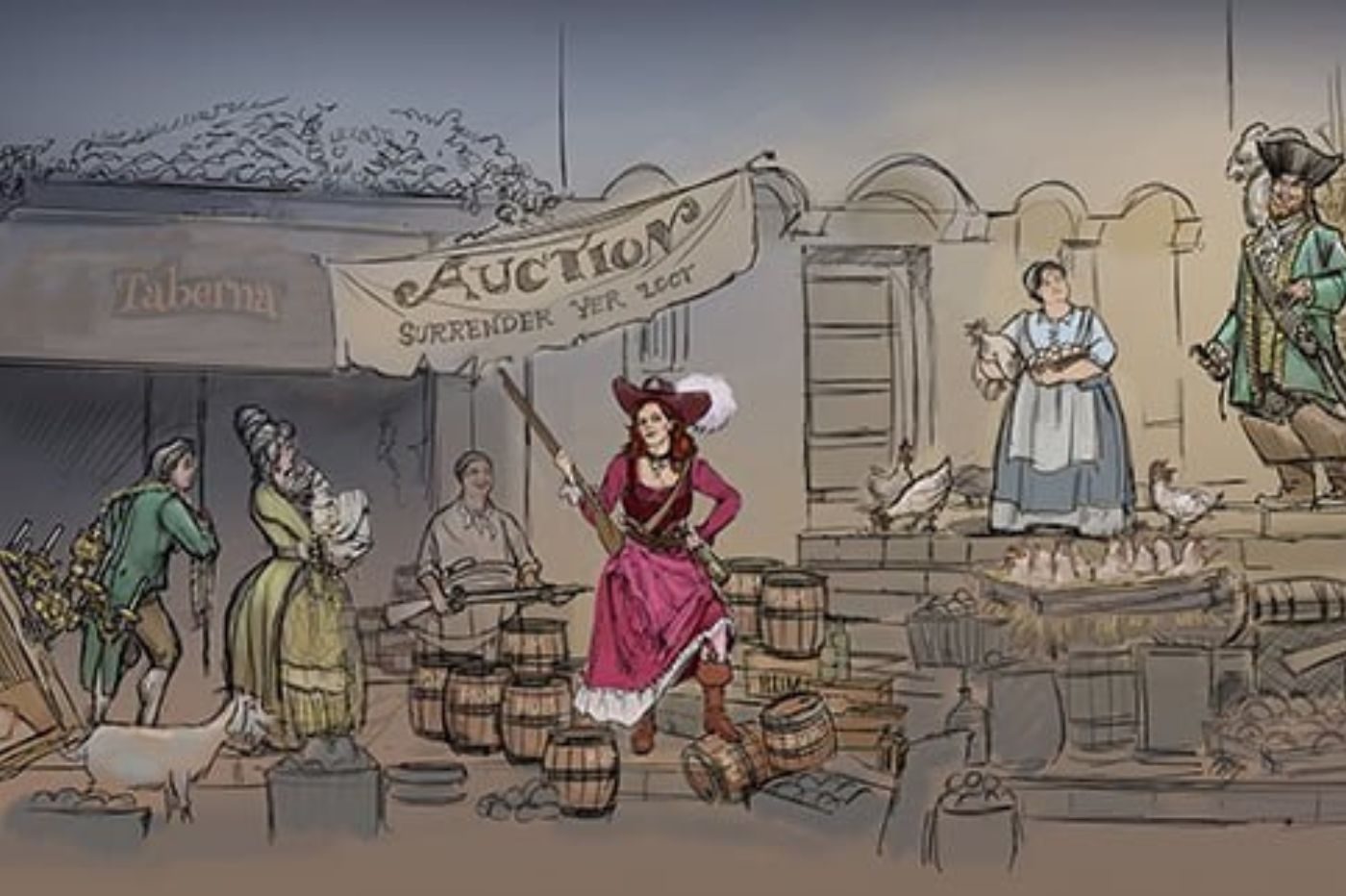 Another movie still in the works
With two projects developed simultaneously, rumors had it that only one would remain and it is now done. The spin-off with Margot Robbie is no more and should give way to a more classic sequel, which could bring back emblematic characters except Jack Sparrow. After the various scandals between Johnny Depp and Amber Heard, the actor is far from being the favorite of the Burbank firm and this one clarified in any case that he would not return to his eponymous role.
So it's a project by Craig Mazin (Chernobyl) and Ted Elliott (to whom we owe the first 4 parts of the saga) which continues its journey before arriving safely in our cinemas. The details around this sixth part are still kept secret but should not take long to surface after these few announcements.