In a catastrophic situation in the championship with a terrible 20th place, the ASSE can count on strong support for the rest of the season.
Nothing is going well at AS Saint-Etienne. Saturday, the Greens conceded a new defeat in front of their public and find themselves passing the truce as good last in the Ligue 2 championship. A terrible situation for lovers of ASSE who fear the worst at the end of the season, namely relegation to National at the end of the season.
In this more than delicate sporting context, the Stéphanois received the support of the Minister of Sports and the Olympic and Paralympic Games. In effect, Amelie Oudea-Castera recently mentioned many sports topics in the Loire and when the Geoffroy-Guichard stadium came into the discussion, the minister sent a short message to theAS Saint Etienne. "ASSE is an important part of French sporting heritage. Have confidence in this club. The good results will come back." This is a message that should restore a little balm to the hearts of ASSE players and supporters.
ASSE: The start of the second part of the season will be decisive for the Greens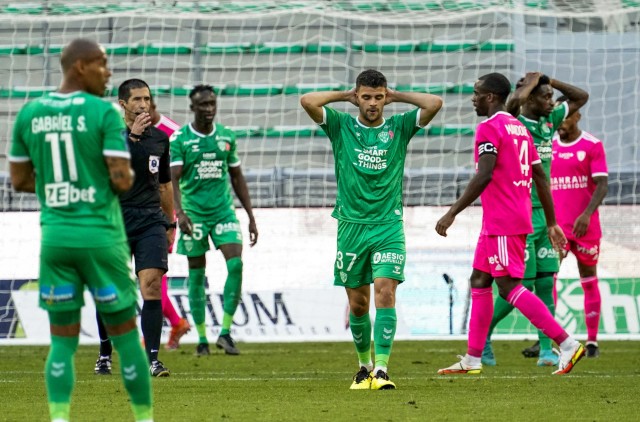 Leaving for a break of a month and a half being last in the championship is not necessarily a good thing. But the positive point for the ASSE is that he will certainly not be able to do worse than this first part of the season. In addition, this cut will be an opportunity to put everything flat in order to return with real attention on December 26 on the occasion of the trip of the Greens to Annecy.
Waiting, there is real work to be done for Laurent Batlles and his staff to remobilize a team which seems more than ever at the bottom of the hole and which will have to find rather unexpected resources to be able to claim to stay in Ligue 2 next season.